We're living in the age of content marketing, so I'm always surprised when I attend an industry event and see the keynote speakers aren't filming their presentations.
Why wouldn't you want to capture your presentation on video so you can use it for marketing to reach even more people? Surely that's why you're speaking in the first place?
I realize that some presenter give the same talks at different places, so they may already have filmed their appearance and have no intention of sharing their content on YouTube until the 'tour' has ended.
For others, the reason must come down to cost, fear of the camera or lack of business acumen.
The process of turning a presentation into a valuable package of media content, of course, depends on the quality of the content. I'm sure just like myself you're sat through a generous share of awful presentations. You know the ones where the content bears no relevance to the title; they're absent of structure and enthusiasm and they're just one big sales pitch. If you're not an experienced presenter I recommend buying The Presentation Book by Emma Leddon. You'll learn how to structure a presentation properly to engage with your audience effectively and then it's easy to edit into useful video content.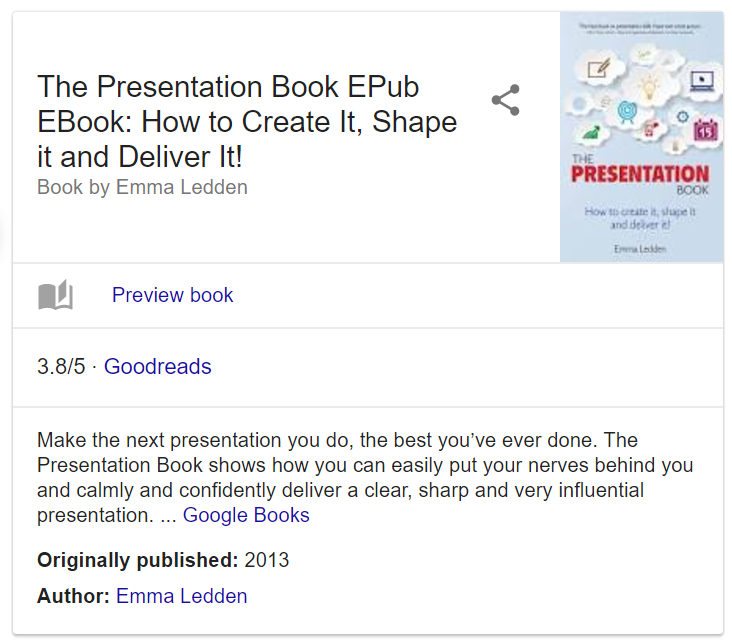 Imagine I've just done a presentation on "The 10 Essential Videos Every Gym Should Make For Marketing Purposes".
Besides uploading the full-length video to YouTube, I can easily chop it into ten 2-3 minute clips, one video for each of the ten items in my presentation.
If I design a unique series of thumbnail images for my videos, add good metadata and upload them to a playlist, I'm publishing them in the best way for people to find and recognize more of my content.
With a little further editing, I can create shorter versions of these clips for Instagram, so now I have 20 pieces of new content.
Take all the highlights from your presentation and create a montage. Set this to music with some graphics and you can make good content great.
If the audio from your presentation is good you can create an animated infographic or use the full presentation audio in a podcast. Simply record a brief introduction and a conclusion to the piece and you're done.
Let's say at the end of my presentation I had 10 minutes of questions in which I answered different 3 questions in full. Of course, we can turn each one of these Q&As into videos, and anyone searching for answers to similar questions can learn from my videos. I can use these videos to offer more value in my newsletters and I can turn quotes into animated videos or memes.