SELL MORE TRAINING WITH AN ONLINE FITNESS COURSE
Create, film and deliver your online fitness course without the frustration and disappointment of low-quality phone videos that reflect poorly on your brand.
are you presenting at ELEVATE arena 2023?
We'll film and deliver your presentation for £99 inc VAT
DOWNLOAD YOUR ONLINE COURSE PLANNER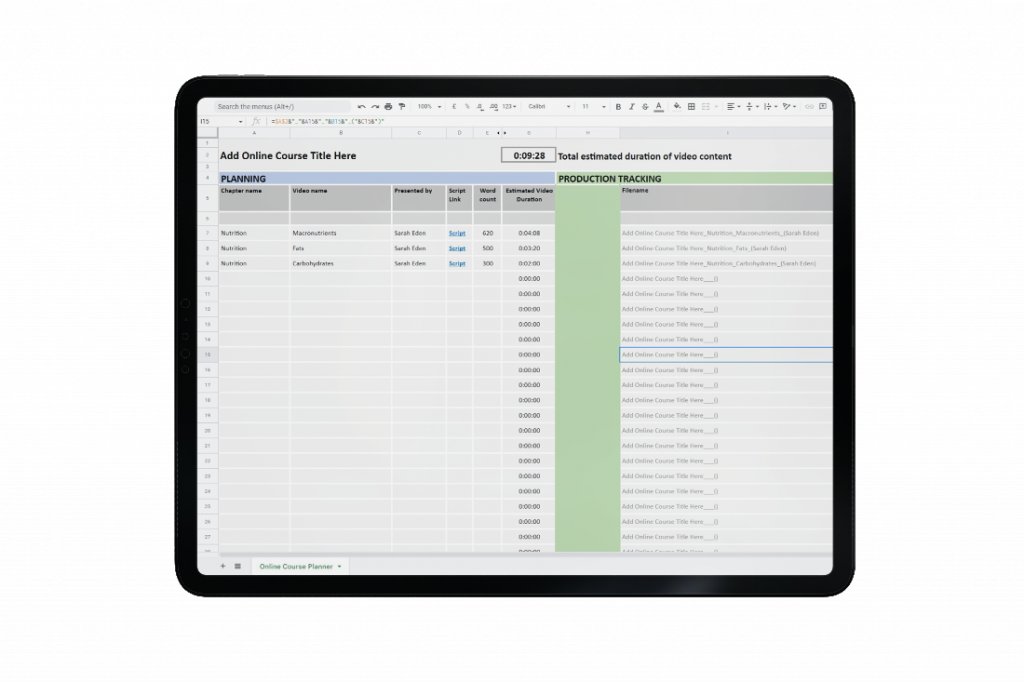 THE EASIEST WAY TO MANAGE VIDEO PRODUCTION FOR YOUR COURSE
Calculate individual video durations and workout the size of your entire course


Track the production of your videos from one simple document


Approve videos and request changes without complicated and confusing emails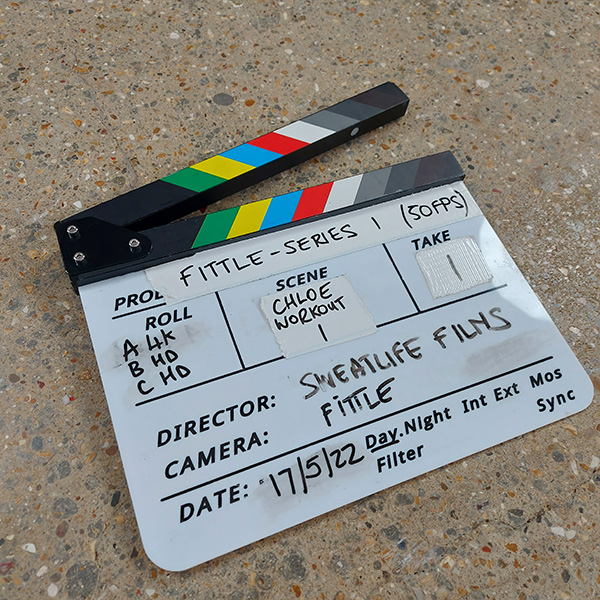 WE SAVE YOU TIME so you can launch faster
Our thorough pre-production process is designed to help you efficiently plan the videos for your online fitness course without confusion or overwhelm.
We also make content management and video approval easy for you.
All videos are logged and labelled accurately, so you can review edits and feedback changes without unnecessary emails saving you valuable time.
PRESENT WITH confidence and expertise
We know you want to appear your best on camera, so we'll give you the training you need to deliver your content with confidence using an autocue.
This helps you to make fewer mistakes; get more done in less time; and make your budget go further.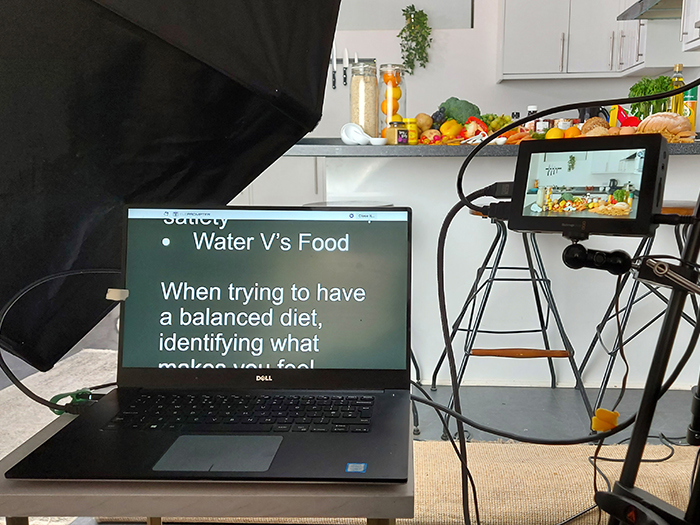 GREEN SCREEN, WHITE BACKGROUND OR FILM IN A REAL A SET
We can help you choose suitable filming locations with the perfect look for your videos.
Or you can use a green screen to add a background later that suits the style of your video.
ADD GRAPHICS ANIMATIONS AND VIDEOS
Raise the production quality of your videos further and create a more engaging learning experience with animations and graphics designed to match your brand guidelines.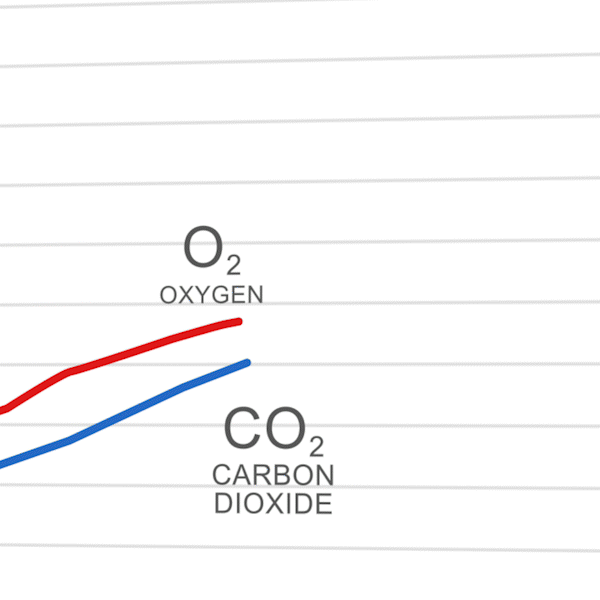 Our signature process covering every step production is designed to help you create workouts fast and efficiently.
Cinematic


Course production filmed in set at 4K resolution featuring multiple presenters and requiring bespoke animations and graphics throughout.
Promo and marketing videos

Videos sent by download link
production


Course production requiring green screen or white screen backgrounds with some animations and graphics of a similar style repeated throughout
2 rounds of changes and edits

Videos sent by download link
essential


Fast and efficient video production for short courses creating up to 1 hour of final content.
All final files delivered by download link with full project backup for 1 month.
1 round of changes and edits

Videos sent by download link