FITNESS VIDEO PRODUCTION FROM £2750 PER SERIES
Create your signature series of high-quality fitness workouts without music copyright headaches, so you can stand out from the competition and be known for what you do best.
If you're looking to hire professional video production help for the first time to make your fitness videos, then we know you've got questions.
Book a 15-minute consultation to help you find the answers that may be keeping you stuck from taking action. 
If you're looking for prices and packages, click the button below.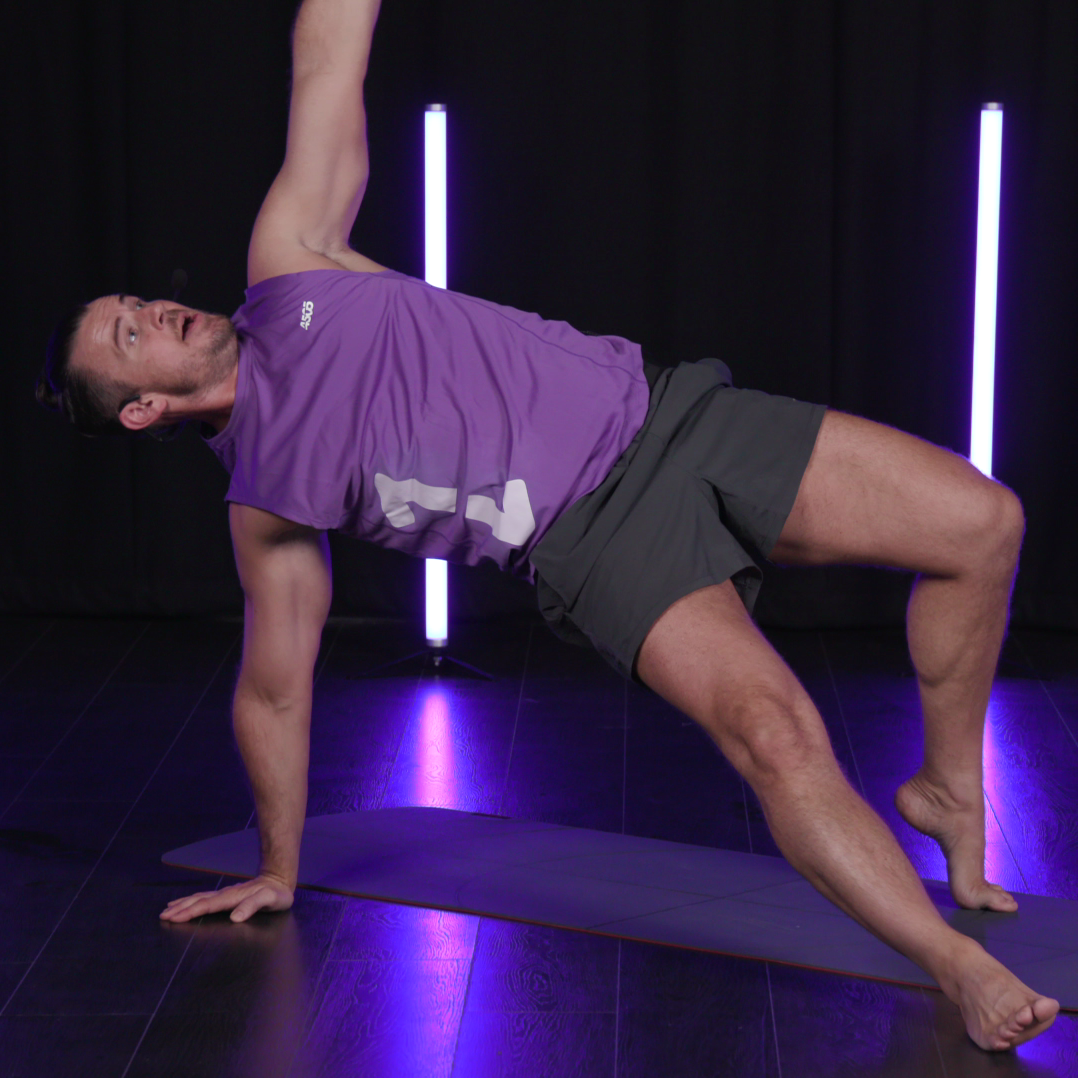 ON-DEMAND WORKOUTS WITHOUT MusiC COPYRIGHT HEADACHES
We'll source the music you need for any type of workout; help you comply with licensing agreements; and edit the soundtracks for the perfect workout experience. 
We only use professional cameras and equipment to guarantee high quality video production.
Is your space good for filming your videos?
Are mirrors and windows problems?
How much space do I need?
Learn how to prepare your location for filming so you avoid making mistakes that can jeopardize the quality of your videos.
Download the 14-point Filming Checklist for Studios and Gyms to find out.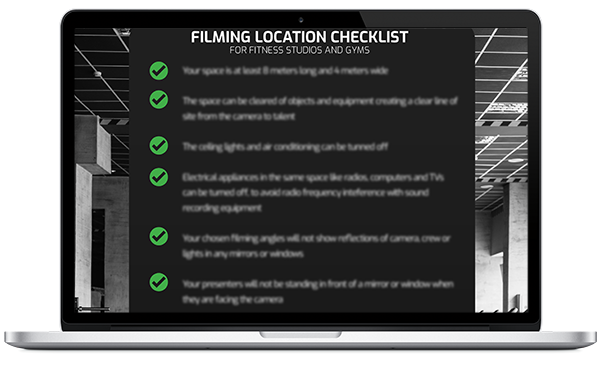 EASY PROJECT MANAGEMENT AND FAST CONTENT DELIVERY
We'll save you time and avoid unneccessary file transfer.
Get real time feedback on the progress of your project and approve videos without confusing emails and get your workouts fast delivered by download link or uploaded directly to your video platform.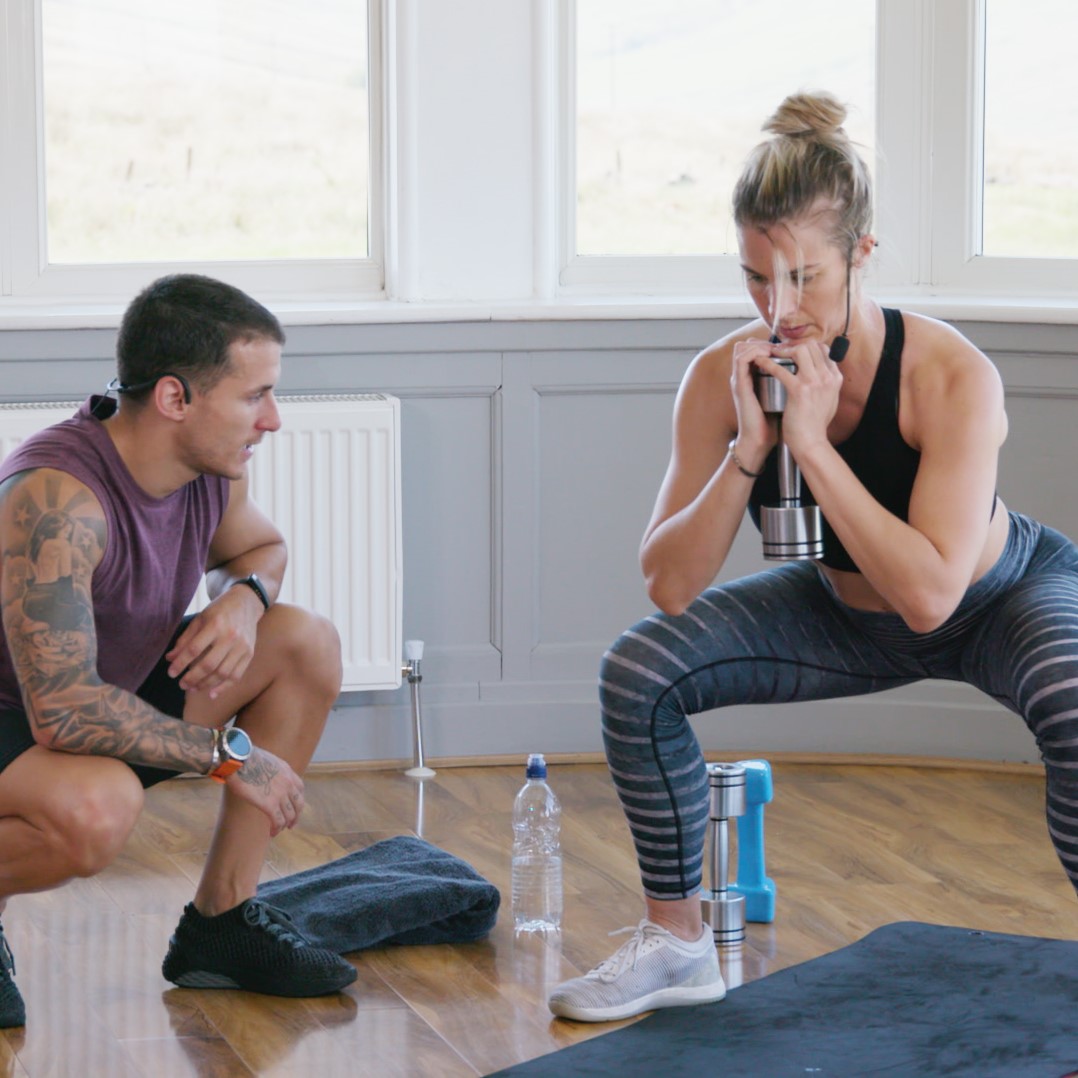 Create workout videos that stand out
Making your videos look and sound great is easy with our professional equipment and expertise.
And we make it easy for instructors to deliver workouts without mistakes, so you get more done in less time.
We know how to turn your ideas into signature workouts that attract audiences and keep customers for longer.
We'll design the graphics, timers and animations you need to lift the production quality of your workouts to match your brand.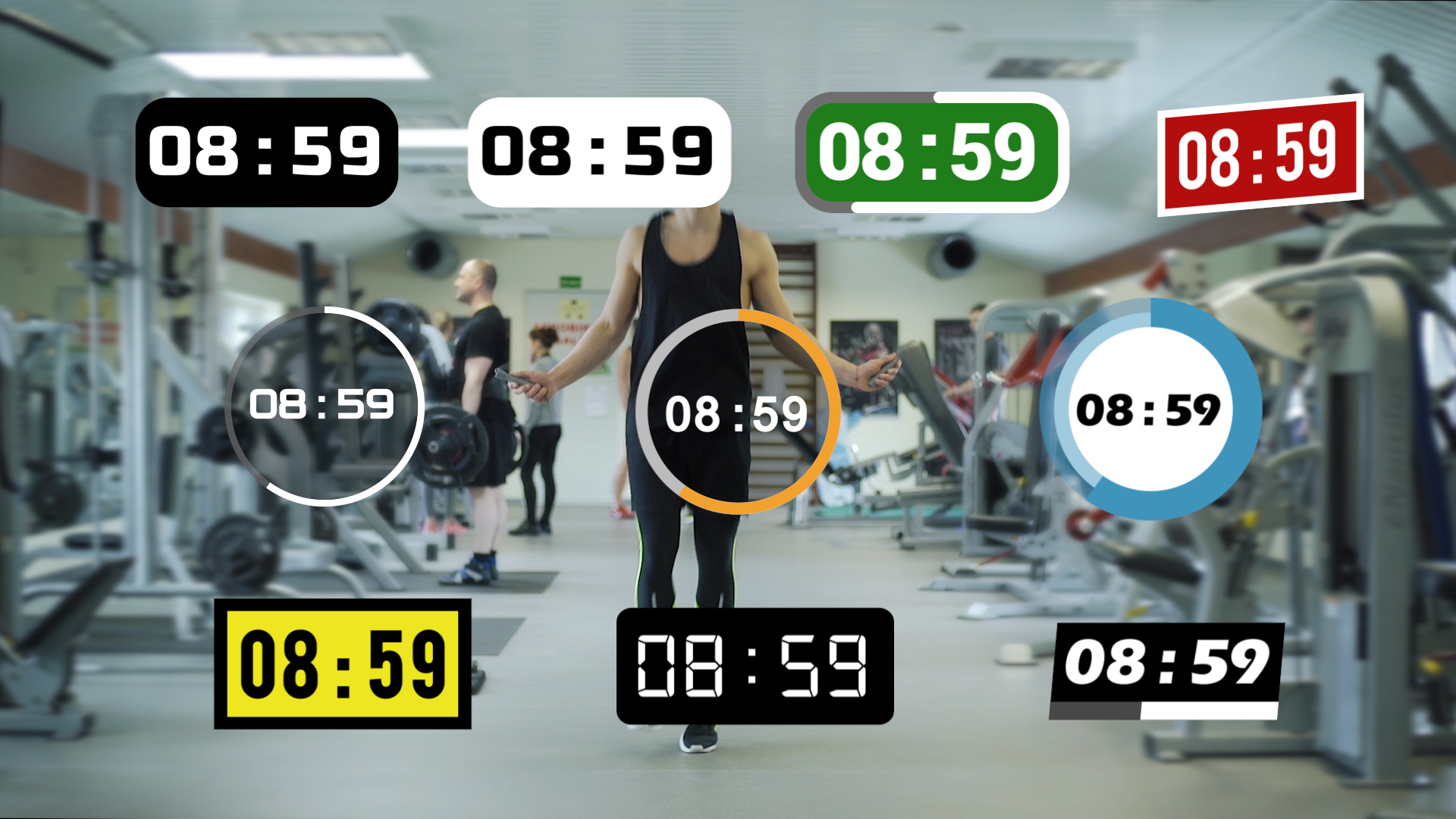 Our signature process covering every step production is designed to help you create workouts fast and efficiently.
brand


Create an extended signature series of workouts featuring your best talent and an extended cast of extras on screen. You're a recognised brand in health and fitness and want total creative control over every element of production.
Promo and marketing videos

Brand photography package

Videos sent by download link
STUDIO


Custom graphics and multi-camera filming to help your brand to stand out.Designed for fitness studios invested in on-demand workouts that want to step up the production value of their content and film with 2-3 people onscreen.
Live photography and BTS photos

1 rounds of changes and edits

Videos sent by download link
SOLO


Fast and efficient video production with 2 cameras and high-quality sound.Designed for solo presenter led workouts from fitness professionals and small independent studios with small budgets that want to launch fast.
1 round of changes and edits

Videos sent by download link
So you've seen our prices and packages, now how about booking that 15-minute consultation?
Every project is different, so let's get your questions answered so you have a clear plan for creating your workouts.